Our Team
EXECUTIVE BOARD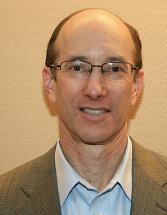 David Grossman, Board President
Director of International Programs for the International City/County Management Association (ICMA), David has more than 30 years of technical and managerial experience in international development, with expertise in finance and credit and environmental issues. His career highlights include a year with the United Nations Development Program, six years as a U.S. Agency for International Development (USAID) Foreign Service Officer in Honduras and Costa Rica, and COO positions with USAID's Office of Housing and Urban Programs, and its Global Bureau Environment Center and Office of Development Credit. He holds a bachelor's degree in political science/Latin American studies from the State University of New York at Buffalo, and a master's degree in international affairs from Columbia University.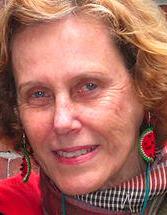 Louise Meyer, Vice President
Louise, a Co-Founder of SHE, was the organization's Project Manager for U.S. Environmental Protection Agency's Partnership for Clean Indoor Air's project in Mexico researching solar cookers and smoke inhalation. Ms. Meyer also managed the World Bank's Development Marketplace grant for the SHE "HotPot Initiative" in Mexico. Her interest in solar cooking began 20 years ago developing small business enterprises in Ivory Coast for the International Labor Organization. She later gained field experience as a volunteer trainer for Solar Cookers International in refugee camps. Ms. Meyer holds an MA in French and German Language and Literature and spent many years teaching. She obtained a graduate degree in International Development from the African Institute in Geneva, Switzerland.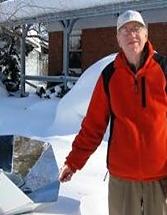 Paul Arveson, Treasurer
Paul's first career was as a research physicist in the civilian Navy where he managed projects in acoustics, oceanography, signal processing, and analysis.  His second career was as a technology consultant for various government contractors. For his third career beginning in 1998, Paul co-founded the Balanced Scorecard Institute, which provides consulting services to all kinds of organizations. He is now working as a Senior Associate at the American Association for the Advancement of Science (AAAS). Paul is an elder in the National Presbyterian Church, where he moderates a Sunday class. He has a Master's degree in Computer System Management from the University of Maryland, is a Fellow of the American Scientific Affiliation and is currently a member of the Board of Managers of the Washington Academy of Sciences.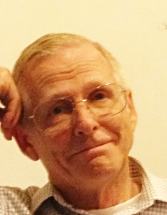 Roger Haines is the owner of Haines Solar Cookers, LLC, in San Diego, and has designed several solar cookers for distribution and sale in developing countries. He is on the Board of the Alliance for African Assistance, a refugee resettlement organization, and is an active Rotarian who has made several trips to Africa to promote solar cookers. He is focused on developing better materials for solar cookers at the lowest possible cost. Roger obtained his law degree from the University of California, Berkeley, and was an Assistant United States Attorney in San Diego for 29 years. He is the author of the best-selling treatise on the Federal Sentencing Guidelines and continues to write law books and act as a legal consultant.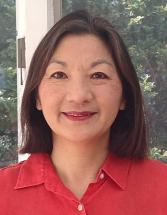 Cora Shaw is a former World Bank senior economist, Cora is a consultant on agricultural economics, land-use, and related economic development issues. Her 30-year World Bank career included extensive experience in project preparation, implementation support and evaluation in agriculture, income generation and diversification in rural development and land tenure/property rights issues. She has been engaged in projects in Asia, Africa, Latin America and the Caribbean and Eastern Europe. She has also worked as a field evaluator for a Swiss NGO and as a project economist on renewable energy projects for USAID. Ms. Shaw holds graduate degrees from George Washington University and The Graduate Institute in Geneva.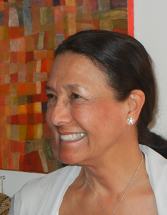 Margarita Battle has been closely involved with the efforts of various non-governmental organizations in Mexico in the areas of youth development and clean energy. A Mexican and U.S. national, she has been a resident of Queretaro, Mexico since 2007 where she worked closely with the U.S. Peace Corps efforts to promote solar cooking methods in poor rural communities, participating in the distribution of Hot Pots. She is a founding member of the organization.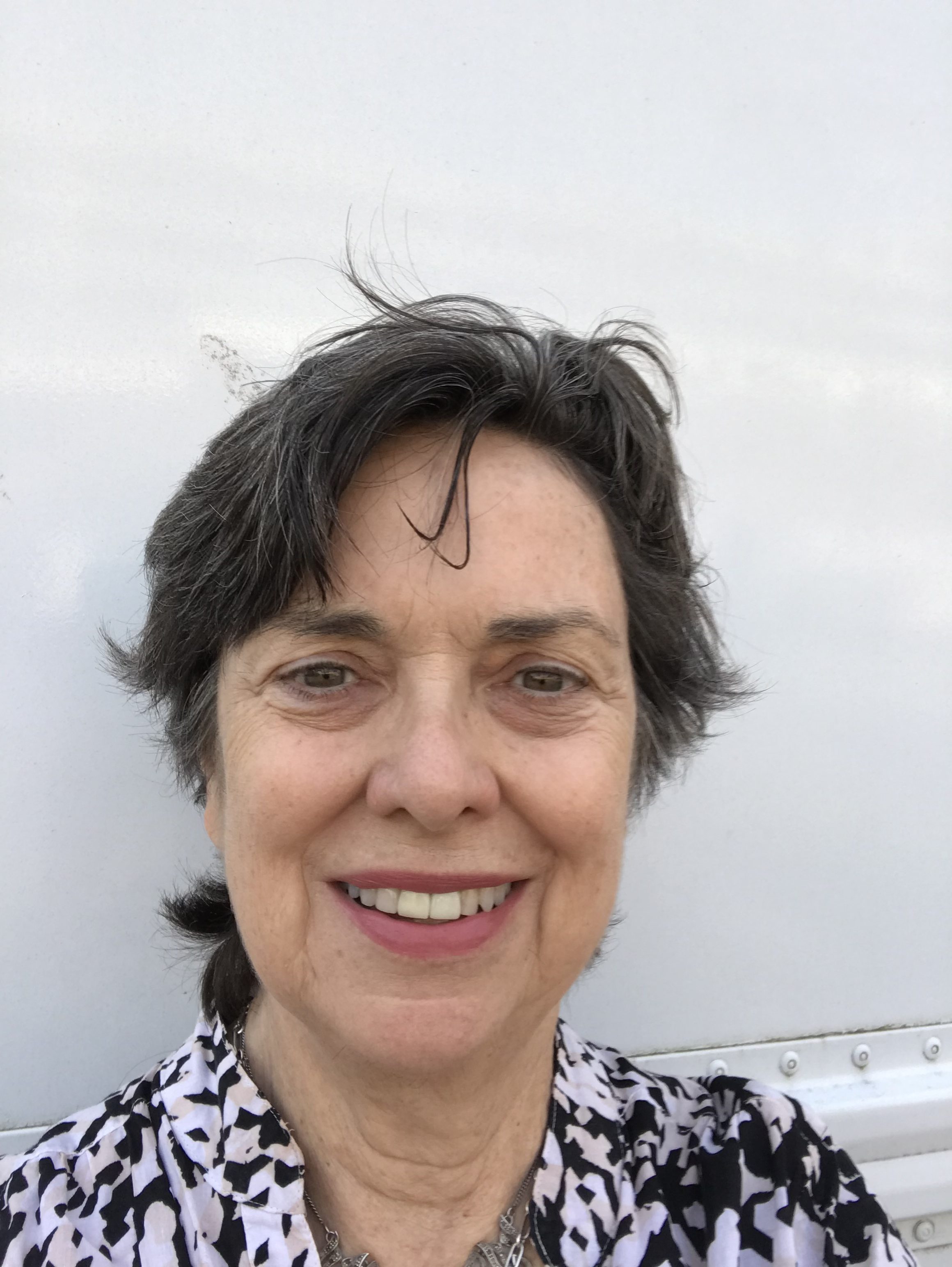 Janet Murphy After careers in IT and real estate, not to mention hospitality, Janet is currently reinventing herself as a TV producer at the local public access TV station. An English Drama major graduate of McGill University with an MS in counseling psychology Janet is pursuing all good green energy initiatives of SHE.

Jonathan Changus, Customer Programs Manager, Northern California Power Agency Jonathan serves as the Customer Programs Manager at the Northern California Power Agency (NCPA).  In this capacity, he supports NCPA's member utilities in developing and administering customer programs for energy efficiency, distributed generation, energy storage, transportation electrification, and customer engagement.  Prior to joining NCPA in 2012, Jonathan spent over five years working in the California State Legislature as the policy director to the Honorable Sam Blakeslee.  He also worked previously for the California Independent System Operator, and as a deputy director in the Schwarzenegger Administration.  Jonathan has a Master of Public Policy and a Bachelor of Science in Social Sciences from California State Polytechnic University, San Luis Obispo.
       Completing the SHE team
Execut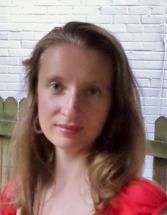 ive Director Sophie Brock Lyman is responsible for Solar Household Energy's varied initiatives to carry out its mission. She works closely with SHE's Board of Directors and oversees the efforts of SHE's associates and volunteers. Sophie has been working in environmental and international development since 2005 with Greenpeace, USAID, and local NGOs in Democratic Republic of Congo, India, and Haiti, where she also introduced solar cookers. She began her association with SHE as a Research Associate in 2010 and later became Senior Program Manager before being promoted to Executive Director in October 2014. During her seven-year association with SHE, Sophie has assisted SHE in many capacities, including analyzing field project impact evaluations, researching large solar cooker projects in Asia, and leading a solar cooking advocacy effort aimed at the Global Alliance for Clean Cookstoves. She is currently managing SHE's field projects in Chad, Haiti, and Mexico, as well as SHE's education, fundraising, and research activities.
Solar Hou
sehold Energy operates with a small part-time staff and dedicated volunteers, including its board members. Richard Stolz, who has extensive experience managing non-profit and for-profit organizations oversees the group's efforts. Richard's association with SHE began in 2002. He has served as its chief financial officer, chief operating officer, and executive director.
Associate Director Heljye Mounkala's career spans over 16 years in international development, with a focus on Africa and South America. Her expertise is in project management and resource mobilization. She has worked in Africa and the USA in the capacities of Project Manager, Sr. Development Associate, Regional Development Director, and Resource Development Consultant. Heljye has worked for such prominent organizations as Handicap International, Management Sciences for Health, Conservation International, and Hope. Heljye holds a M.A. in Sustainable International Development from Brandeis University in Massachusetts, USA.
John Nash Web Developer providing SHE with IT support and guidance. SHE draws upon the services of professional bookkeeper
Lynn Patton of Accountable Bookkeeping and CPA Geoffrey Fenner of the Brooks-Harrison public accounting firm to manage its financial administration.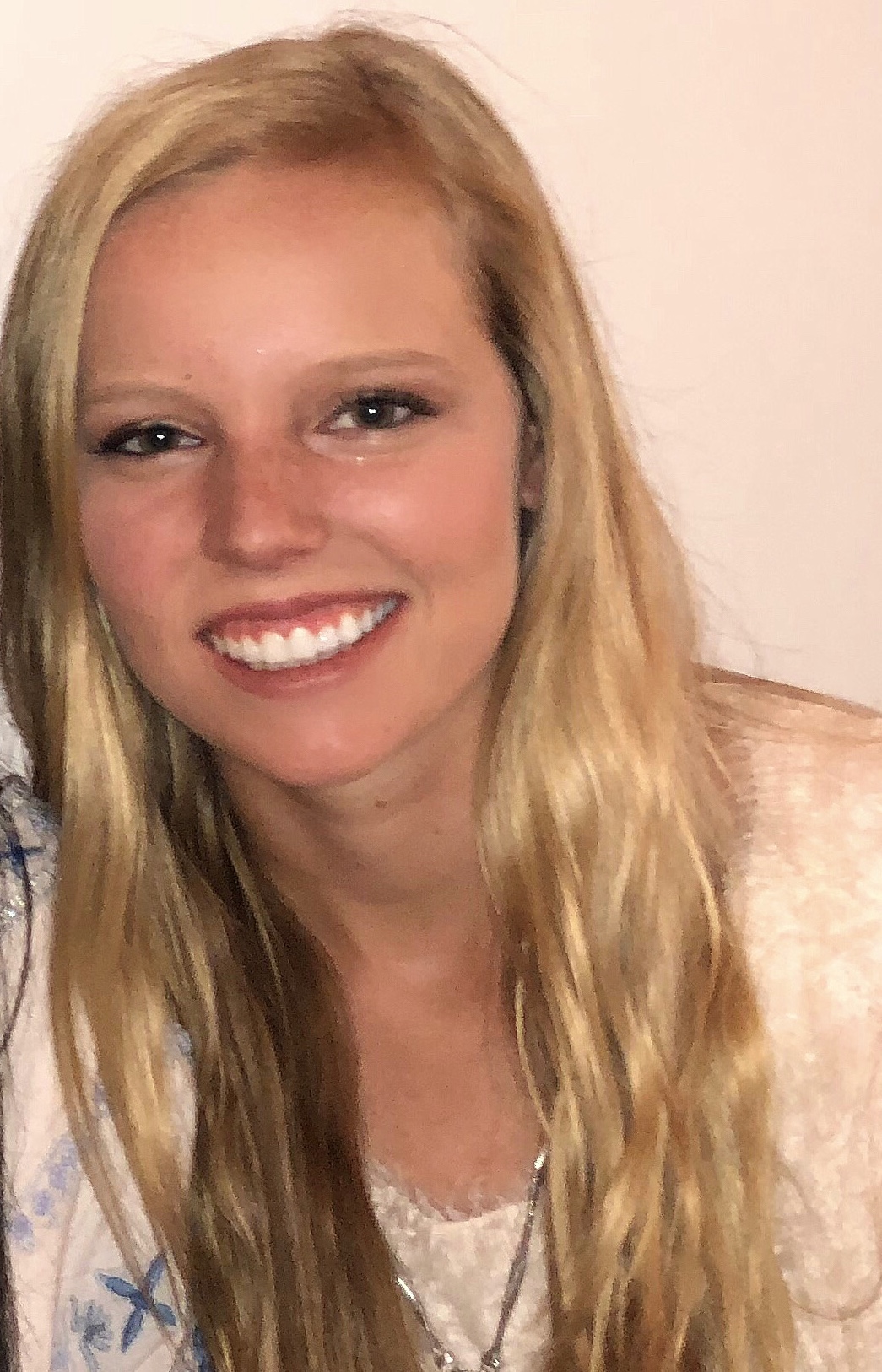 Olivia Alland is from Fort Worth, Texas and just completed her sophomore year at Texas Christian University. She is an Economics and Political Science double major and spent the fall of 2017 traveling in Kenya, Tanzania, and Uganda. Olivia gained an interest in solar energy when she helped install solar panels in rural villages in Kenya that did not have electricity. Olivia is excited to join the SHE team as a summer intern.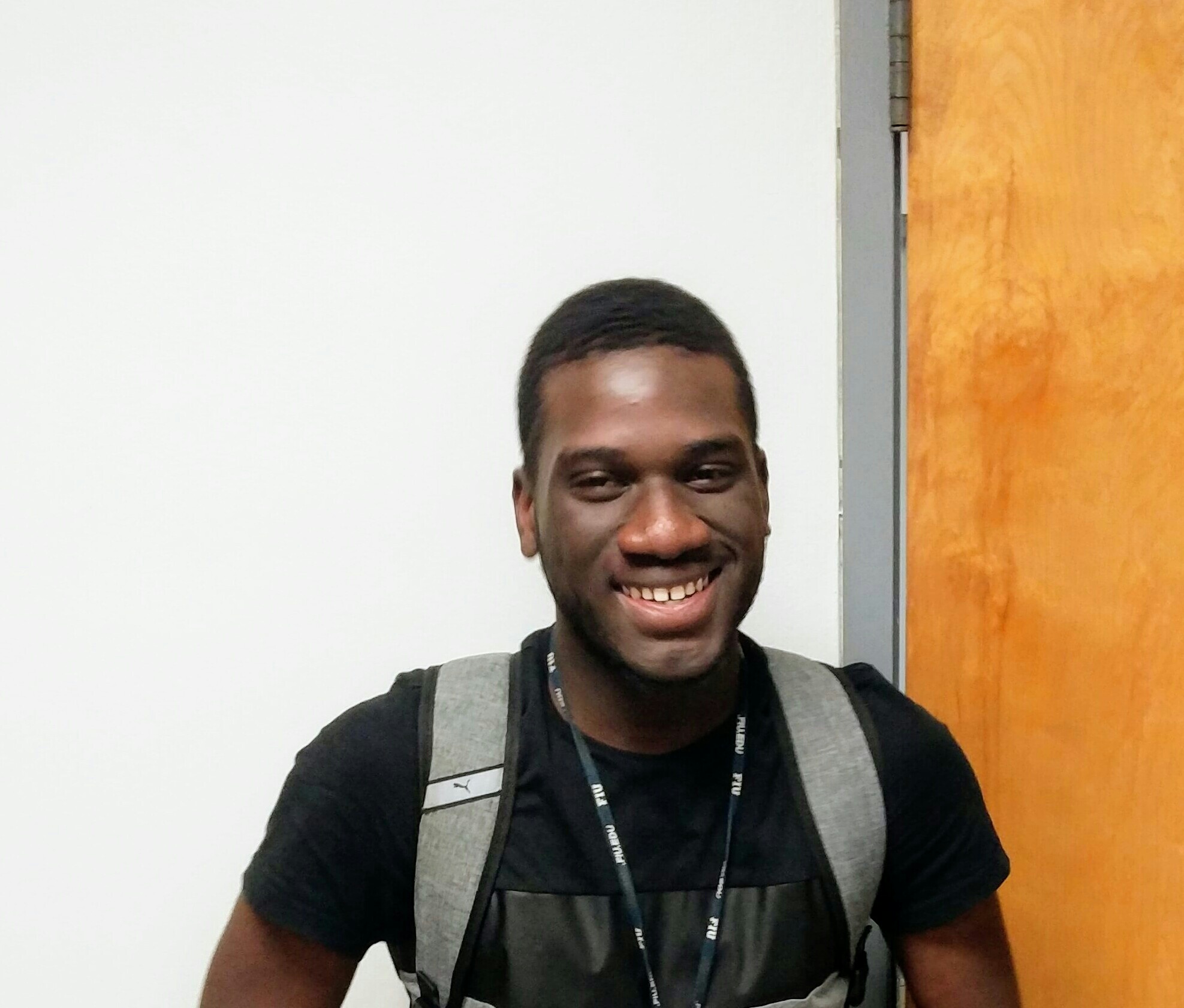 Nazario Saintlouis was born on the island nation of Haiti. He immigrated to the U.S. a few years ago and is currently studying International Relations with a concentration in Latin America and Caribbean studies at Miami-Dade Honors College. He is fluent in three different languages: English, French, Haitian-Creole and is currently in the process of learning Spanish. Nazario recently completed his freshman year and has studied global citizenship in Austria, sits on the Campus Vote Project student advisory board, was Sustainability Festival director and an intern with the international non-profit, Oceana. Nazario's involvement with Solar Household Energy (SHE) started with his participation in the Fund for American Studies Programs where he was informed of their tremendous work in Haiti and other African Nations. He is currently an intern with Solar Household Energy.
BOARD OF ADVISORS
Darwin Curtis
Founder and Director of Solar Household Energy.
Dr. Roger Bernard, Ph.D
Professor of Physics, University of Lyons (Ret.), Inventor of the Solar Panel Oven.
Beverly Blum
A founder of Solar Cookers International, designer of a foldable box cooker and involved in creating the CooKit.
Dr. Thomas E. Bowman, Ph.D
Associate Vice President For Academic Affairs, Florida Institute of Technology and pioneer in solar cooking research.
Paul Funk
An expert on testing standards for and designer of solar cookers, including the SOS Sport and the Solar Wall Oven.
Dr. Mary Hill Rojas, Ed.D
Rojas International, Consultants – Advocate of community-based, sustainable natural resource management, including solar cooking.
William Holmberg
Chairman, New Uses Council, and Biomass Coordinating Council, American Council on Renewable Energy.
Amory Lovins
Physicist, environmental scientist, writer, and Chairman/Chief Scientist of the Rocky Mountain Institute
Patricia Mcardle
Editor of the Solar Cooker Review and previously a board member for Solar
Household Energy and Solar Cookers International.
Lorenzo Rosenzweig
Director, Fondo Mexicano para la Conservacion de la Naturaleza, and partner of SHE, Inc. in HotPot realization.
Haoua Cheick Traore
Malian owner of African Creations LLC, winner of Washington Women's Business Center Entrepreneurial Visionary Award 2002.
Diane Straus Tucker
Publisher, Washington Monthly magazine
Neville Williams
Founder and ex-CEO of Solar Electric Light Company; founder and chairman emeritus of Standard Solar, Inc. which had installed over 40,000 solar home systems by the end of 2008.
VOLUNTEER TEAM
Our volunteers give freely of their time to advance the use of solar cooking. They bring a wide range of skills and experience and a willingness to help SHE succeed.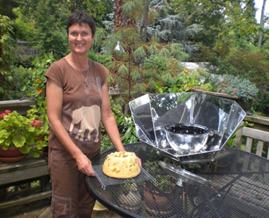 Longtime volunteer and super solar baker Michaela Borghese.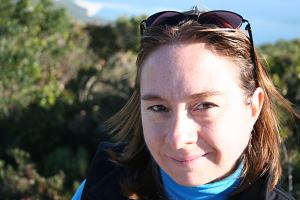 Our key person on Facebook Esperanza Sanz Escudero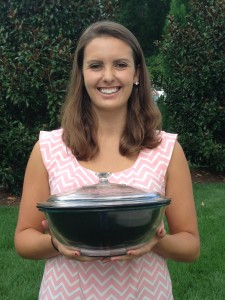 Volunteer and Summer Intern Hannah Rolland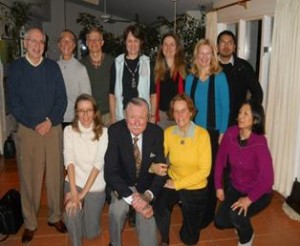 Volunteers and members of the SHE Team
FOUNDERS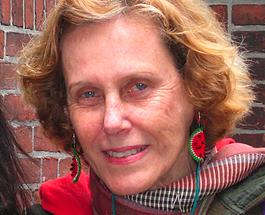 Louise Meyer
Ms. Meyer was the SHE Project Manager for EPA's Partnership for Clean Indoor Air's pilot project in Mexico researching solar cookers and smoke inhalation. Ms. Meyer also managed the World Bank's Development Marketplace grant for the SHE "HotPotTM Initiative" in Mexico. Her interest in solar cooking began 20 years ago developing small business enterprises in Ivory Coast for the International Labor Organization. She later gained field experience as a volunteer trainer for Solar Cookers International in refugee camps. She co-designed and launched the website AfricanCraft.com. Ms. Meyer holds an MA in French and German Language and Literature and spent many years teaching. She obtained a graduate degree in International Development from the African  Institute in Geneva, Switzerland.
Darwin Curtis
Founder and Director of SHE resigned his position as President in 2012 and stepped down from the Board in September 2013. He continues to advise and share his expertise and skills with Solar Household Energy as well as working on select projects. Mr. Curtis is a native of Illinois and served in the U.S. Merchant Marine in World War II. During his post-war career in foreign service, he resided in both Asia and Africa where he acquired insight into the problems of the developing world. Subsequently, he was introduced to solar cooking and recognized its importance to economic development, public health, and environmental protection. He saw it as the most promising alternative household energy for much of a world in urgent need. He became a volunteer advocate and, in 1991, published a watershed global analysis of the technology's potential. He has been                                                                                          committed to advocacy since that time. He holds an AB in Politics and History from Princeton.
Barbara Knudson
The late (1926-2015) Dr. Barbara Knudson was a sociologist who specialized in international women's issues. Her career highlights and appointments include: Chairperson for Education Professor; Special Assistant to President, Director, Master's Program in Education; Institute of International Studies, University of Minnesota; Dean, University College, University of Minnesota; Professor, Women's Studies, and Humphrey Institute of Public Affairs, University of Minnesota.