What We Do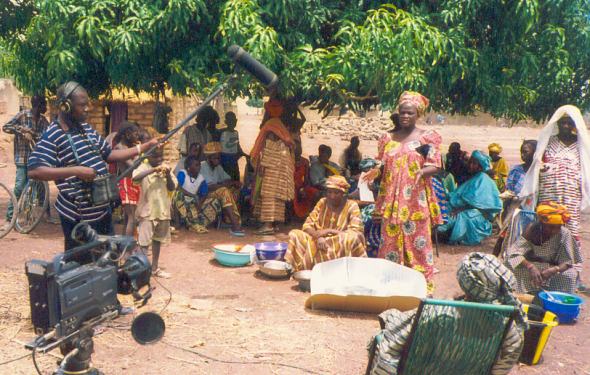 Implement Field Projects and Report on Results

Foster Technology Research and Development

Raise Awareness and Advance Education
How We Do It
Solar Household Energy employs the technology of solar cooking to combat hunger and the global threats of biomass cooking. Using the sun to cook food, solar cooking devices are recognized as a simple, safe, and convenient way to cook without consuming fuel. Solar cooking can help alleviate the burden on more than 3 billion people who must walk for miles to collect wood or spend their meager incomes on fuel.
Solar cookers address seven of the eight United Nations' Millenium Development Goals:
Eradicate extreme poverty and hunger
Achieve universal primary education
Promote gender equality and empower women
Reduce child mortality
Improve maternal health
Ensure enviornmental sustainability
Develop a global partnership for development
Why Solar Cooking – Solar Household Energy
Solar Household Energy's co-founder, Louise Meyer, explains why solar cooking offers so many benefits to many in sun-rich countries.​​
"Solar energy was first used for cooking in 1767 but wasn't really developed scientifically until the 1950s. The first design was a "box cooker" made of plywood and reflectors."
–Dr. Barbara Knudson, Co-Founder of SHE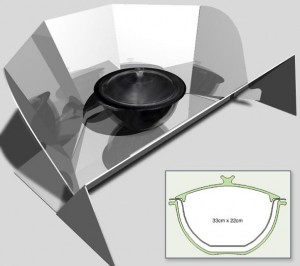 The HotPotTM
The HotPot solar oven, whose original design was commissioned by SHE, has been manufactured in Mexico through SHE's partnership with the Mexican Fund for the Conservation of Nature and Olla Solar. The HotPot is a durable, efficient, easy-to-use, and portable solar oven.
SHE works through private entities, governments and local NGOs to establish the sustainable distribution of solar ovens. SHE provides training of local instructors who in turn train others how to use the HotPot or any other solar cooking device deemed suitable to the particular circumstances. Base line surveys are conducted before and evaluations are undertaken after distribution to measure success. Evaluations include site visits and record keeping on incidence of use, while training refreshers are provided when needed. … more on the HotPot