SHE Co-founder Louise Meyer wins Leaders in Energy Award!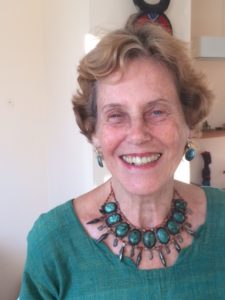 Congratulations to SHE's co-founder Louise Meyer for winning the Leaders in Energy Leadership Award!
World War II/Traditionalist: Louise Meyer, Co-founder of Solar Household Energy.
Meyer is passionate about solar and clean cooking methods and the benefits it can bring people living in developing countries.  Louise's interest in solar cooking began more than twenty years ago while she was working in the Ivory Coast. She saw first-hand how women neglected their craft due to the need to forage for firewood from increasingly remote locations; saw how they suffered lung and eye problems from smoky fires. She began searching for alternatives. The technology for garnering solar energy for cooking and techniques to allow its use by villagers has melded her teaching and organizational skills. Louise co-founded and is the director of Solar Household Energy, Inc., a non-profit organization that conducts education and advocacy initiatives to foster the use of solar ovens and clean cookstoves in such countries as Kenya, Ethiopia, Zimbabwe, Chad, Haiti, Mexico, Peru and Bolivia.  Meyer graduated from the University of Maryland with a Masters in French and German language and literature and earned a degree in international development from the African Institute in Geneva, Switzerland.