Introducing Solar Cookers in Tilori, Haiti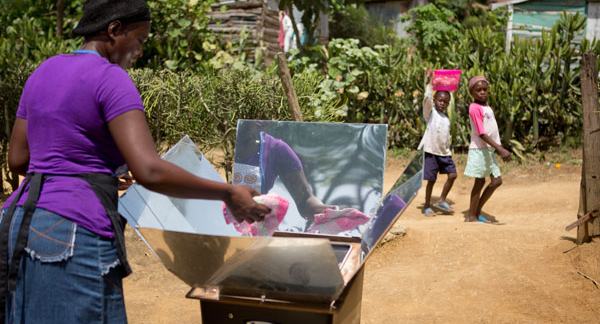 The Nature Conservancy (TNC) collaborated with Solar Household Energy (SHE) as part of a larger regional reforestation program. The project is in Tilori, located on the border of Haiti and the Dominican Republic and on the boundary to Sabana Clara Forest Reserve. Tilori is facing increasing demand at the same time as supply of wood fuel is diminishing. Aiming to reduce the high use of wood fuel the Tilori residents collected across the border in the Dominican Republic, an integrated cooking approach using solar cookers, fuel efficient stoves and heat retention baskets, was introduced.
See the Solar Cooking Wiki TNC page or the TNC site for more details.