SHE participates in STAR-TIDES
Thanks to our passionate volunteers, SHE promoted solar cooking at STAR-TIDES (Sharing to Accelerate Research – Transformative Innovation for Emergency Support) at George Mason University for three days in early October. The Executive Director gave a 25-minute presentation on solar cooking projects worldwide.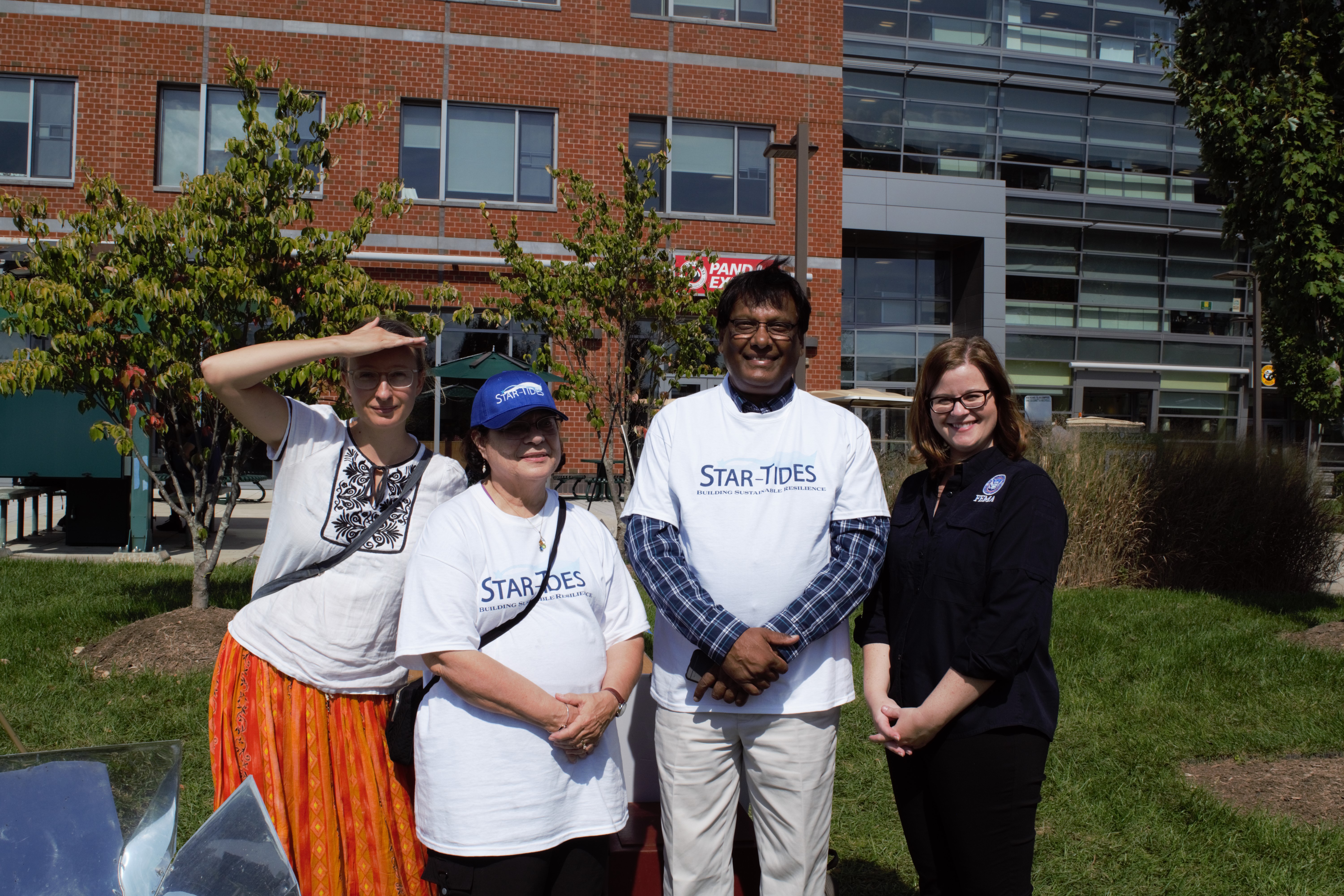 SHE Executive Director Sophie Lyman (left, next to solar oven), alongside STAR-TIDES exhibitor and FEMA representative.