Stories
SHE's Solar Cookers are making people healthier, safer, and more prosperous.
Meet our participants and our team to see our impact in action.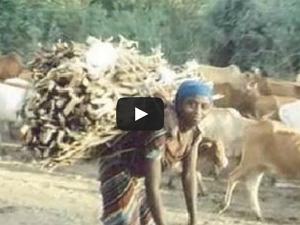 Why Solar Cooking?
-
Imagine each time you cook being equivalent to smoking two packs of cigarettes, and collecting backbreaking firewood that only last a few days just to cook a meal. Meet a few of SHE's trainees to see solar cooking in... Read More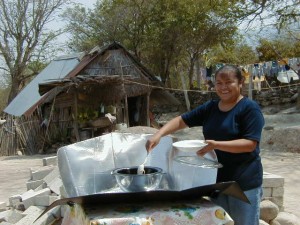 Meet Our Trainees. Norma Lupe, Oaxaca, Mexico.
-
To cook for her family of five, Norma Lupe used to use a combination of gas and firewood – consuming more than 10% of her meager income. Firewood was cheaper than gas, but would take backbreaking hours to... Read More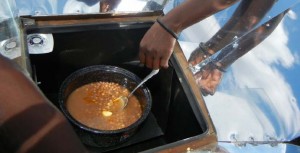 Solar Cooking Project in the Dominican Republic
-
SHE's joint solar cooking project with The Nature Conservancy (TNC) in the Dominican Republic, 2013. The use of coal as an energy source is a major cause of deforestation resulting in a negative impact on biodiversity. Promoting the... Read More

Integrated Solar Cooking – An Underutilized Solution
-
Article by SHE Board Member, Paul Arveson on the many benefits of solar cooking, American Scientific Affiliation, 2012. Forty years ago, Francis Schaeffer challenged Christians to set an example of care for the environment. Now, as the earth... Read More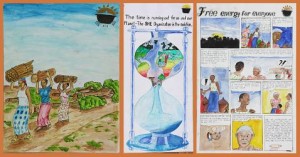 Solar Cooking Art by Congolese Refugee Lunda Vincente
-
Lunda Vincente, a Congolese refugee in a camp in Zimbabwe has been corresponding with Louise Meyer of SHE for several years. He continues to share with us his beautiful artwork, much of which tells the story of solar... Read More